CloudScape puts you in control.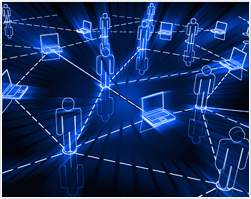 Cloud readiness analytics.
CloudScape helps companies to successfully size, scale, price, deploy and validate IaaS solutions by analyzing their current infrastructure before, during and after their cloud migration.
Who
Enterprise Organizations
Medium-sized Organizations
Small Enterprises
Benefits
Complete Cloud Lifecycle Visibility: See your entire network infrastructure performance through its cloud lifecycle.
Lower IaaS Cost: Avoid overspending on mission critical Cloud IaaS infrastructure.
Educated Decisions: Make informed decisions around the best cloud provider for your business.
IaaS Cost Modeling: Accurately model the cost of the different cloud IaaS providers.
Cloud PerformanceTesting and Validation: Test and validate Cloud IaaS performance before and after a migration.
What You Get
Asset & Performance Analysis
IT Benchmarking
Cloud I/O Workloads
Cloud Solution Cost Modeling
Infrastructure Dependency Visualization
Infrastructure Requirement Documentation
Infrastructure Load Modeling
Infrastructure Performance Validation
Cloud Performance Validation
IaaS Performance Assurance
Why
You Need To
We Help You
Lower Cloud Cost

Predict what Infrastructure-as-a-Service (IaaS) components you truly need.
Clearly understand how IaaS solutions will cost in the cloud vs. traditional delivery models.

Increase Visibility

Gain visibility to all components of your current infrastructure including network, server, virtualization, and more.
See your current IT infrastructure and asset performance levels so you can predict potential pitfalls when moving to a IaaS environment.
See all your servers in one view and their dependency relationships.
Get insight into what network requirements will be once you move a server (or group of servers).

Analyze Potential IaaS Performance

Arm your team with network traffic profiles by simulating network traffic to and from the cloud.
Easily test applications and server traffic across your WAN, Internet and VPN connections.
Ensure your network traffic loads you plan to place on the IaaS environment.

Validate IaaS Investment

Benchmark your pre-IaaS Infrastructure Performance.
Compare your pre-IaaS Infrastructure Performance against the actual IaaS performance after the move.
Measure your infrastructure against your peers and historical trends in an effort to identify areas within the infrastructure in need of improvements.
Best Practices
CloudScape is not just a cloud readiness analytics platform. It also is a set of best practices to help businesses prepare for public / private cloud and data center migrations. This section outlines some of the CloudScape best practices and the benefit of each.
Best Practice
How It Helps
Automated Performance and Migration Assessment

Provides details on recommended IaaS components.
Details the major I/O requirements.
Provides pricing comparisons for IaaS providers.

Server Network Dependency Visualization

Provides important server dependency analysis.
Know which servers or groups of servers need to be moved.
Determine what network requirements are needed.

Validate Network Readiness

Replicate expected network loads before you move to IaaS.
Enables you to create traffic profiles.
Benchmarks your infrastructure to create a baseline.

IaaS Performance Validation

Validate whether your IaaS environment is matching your baseline.
Understand how your key IaaS metrics compare to your original performance metrics.
Important Statistics to Consider
Statistic
Implication
40% of organizations have hypervisor CPU oversubscription.

When moving to a IaaS provider, you will need to consider scalability in your decision.

68% of interfaces that show drops with corresponding utilization.

You should look at design changes or hardware replacement to alleviate packet loss due to overutilization of critical interfaces before moving to an IaaS provider.
Before moving to IaaS, you will need to identify bottlenecks and apply corrective measures for enhanced throughput before making the move.

86% of businesses have Windows disks that are running out of space (>90% utilized).

Almost 90% of companies have servers they need to add storage to, this is an important time to evaluate if moving to cloud storage is a cost effective solution or not.
You need to weigh the annual cost of going to cloud vs. the cost of buying and managing more on premise server hardware.
For smaller organizations, the move to IaaS may offer a more efficient model and more scalability, while a move to IaaS for enterprise organizations may not make sense.

53% of organizations with VMware servers have performance degradation due to memory oversubscription.

Depending on the number of instances you face with memory oversubscription, the cost of adding memory, if your servers support the added capacity, could drive up your cost quickly.
IaaS environments improved scalability than a physical server environment.
IaaS would also offer the ability to add memory quicker than with a physical environment, which will improve the user experience when using applications in a virtualized environment.
Get CloudScape Today
Contact us today to learn more about how CloudScape metrics can help your maximize your systems.
Contact Us About CloudScape