About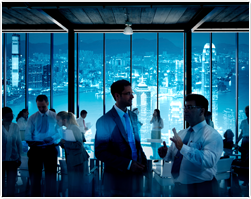 Network Dynamics provides a full range of enterprise networking, productivity, connectivity, systems, security, and related support which deliver. We began in 1997 as a hardware and service provider for voice and data communications equipment specializing in wide area networking solutions. Clients appreciate the creative and flexible nature of the technical staff. Plus, our team's understanding of the evolving connectivity space and trust the years of experience and perceptive approach we provide. As we have grown our service offerings, Network Dynamics has continued to prove ourselves over and over again.
Our experienced team has worked for a variety of industries including businesses, governments, financial institutions, manufacturers, and public school systems. In doing so we have worked with organizations ranging in size from two to two thousands users. No matter the challenge, Network Dynamics provides the world class workgroup and collaborative technologies your organization demands.
Our goal is to provide our customers with a comprehensive solution, utilizing the infrastructure of existing communications service providers, best of class hardware and software vendors, plus the experience and dedication of our service staff. By analyzing and selecting from a variety of available technologies, we offer our custom-designed yet cost-effective solutions for data access, network security, telephony, and internet services. We'll even integrate your existing infrastructure alongside new tools in a quickly and trouble-free manner.
We provide our customers with the skill, knowledgeable advice, and the latest in technology
We are dedicated to providing you the finest in products, services, expertise, and reliability
We back up our work with exemplary customer service, planning and support, and unparalleled response time
We do all of this while with a focus of your budget in mind