Solutions
Network Dynamics provides a full range of enterprise networking, productivity, connectivity, systems, security, and related support which deliver. Learn more about all of our offerings and contact us to explore how we can help you.
Enterprise Networking
Enterprise Networking Solutions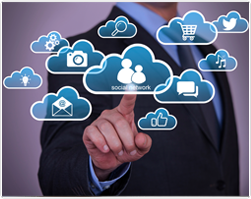 Requiring access to information both inside and outside the corporate network while maintaining productivity and responsiveness can be challenging. At Network Dynamics, we design and implement state-of-the-art borderless network solutions composed of the latest in routing and switching, wireless and security technologies. These solutions enable your organization to:
Reduce energy costs
Optimize applications for secure access by anyone, anytime, anywhere
Give mobile devices access to the network transparently and securely
These borderless networks encompass three main components: infrastructure, mobility and security. This enables you to attain lower data center costs, higher security, and greater agility, ensuring smoother data integration and higher efficiency overall.
LAN/WAN
When developing a new network, Network Dynamics focuses on the design and deployment of efficient and powerful local and wide area networks. With the proper combination of network servers, application software, switches, routers and carrier services — we can provide distinct networking solutions to satisfy a variety of communications needs.
Virtual Private Networks
Virtual Private Networks (VPN) is a method used by Network Dynamics to help businesses use the internet to their advantage. By securely communicating via VPN, organizations can get more done more securely with remote offices, traveling employees, and strategic business partners.
Find out how we can help