Solutions
Network Dynamics provides a full range of enterprise networking, productivity, connectivity, systems, security, and related support which deliver. Learn more about all of our offerings and contact us to explore how we can help you.
Productivity & Connectivity
Collaboration Tools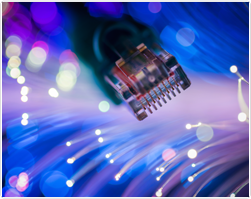 Network Dynamics supports today's global, real-time organizations with technology that promotes effective communication, allowing people to meet at any time from anywhere. As a recognized Collaboration Innovator at Cisco we have the tools and skill to make your collaboration tools for for you. Network Dynamics provides a variety of different collaboration solutions including:
Unified Communications into a single, unified network delivers voice, video and data that leads to saved time and helps control costs, while improving productivity and competitiveness. Solutions are often a mix of Mobility features, IP soft phones, Voice Messaging, Salesforce Integration, Unified Presence, and Video conferencing.
Business Video which audio/visually connects employees, business partners, and customers and collaborate as though in person. Implantation include TelePresence that replicates an "in-person" meeting experience over a converged network, delivering real-time, face-to-face interactions between people or more traditional web conferencing from WebEx that has become the preferred communication medium for business.
Hosted Collaboration tools harness the power of the cloud to quickly and easily deliver collaboration solutions to your business. Tools include the Digital Media Suite offering of social video, digital signs, and IPTV systems plus Video Storage & Management which is ideal for private and highly secure video sharing within an organization.
Mobility Solutions
Phones and tablets have become an extension of people's lives at home and now at work. More and more companies are turning to bring-your-own-device (BYOD) policies to provide greater access, mobility, and productivity for their teams. For executives it means cost reduction. For the user it means flexibility. But for IT departments, it introduces a host of challenges including security, collaboration, and system concerns.
Network Dynamics can help IT enable to maintain information security in a number of ways. Solution include allowing you to by centralize desktops and applications and securely deliver them to any device, protecting information through policy-based access control and SSL authentication, providing secure file sharing and sync from any device, or enabling remote data wiping capabilities.
Voice & Data Integration
Using the best technology available, Network Dynamics understands how to lower long distance charges, maintain the call quality, and connectivity you demand. By packetizing voice calls into IP data traffic, we can use your company's wide area network and the internet to place calls. By using Voice Over IP (VoIP) technology, Network Dynamics maximizes bandwidth usage and saves you money by reducing long distance charges.
IP Provisioning
Network Dynamics brings together carriers, hardware providers, and software vendors to assure your corporate IP resources are optimized to achieve the best possible utilization. As businesses continue to rely more and more on the internet to complete mission critical functions, they find out IP networks are complex and have a shared infrastructure vs. traditional PSTN configurations. It is crucial for businesses and service providers to allocate, configure, and prioritize IP services properly.
Network Services
Network Dynamics has relationships with both local exchange carriers, interexchange carriers, and Internet Service Providers (ISP) in order to provide the necessary combination of switched and dedicated circuits to complete your networking solutions. Whether your company needs voice trunks, data connectivity, internet access, or a combination of these — we can satisfy your needs all in one place.
Find out how we can help