Solutions
Network Dynamics provides a full range of enterprise networking, productivity, connectivity, systems, security, and related support which deliver. Learn more about all of our offerings and contact us to explore how we can help you.
Systems & Security
Data Center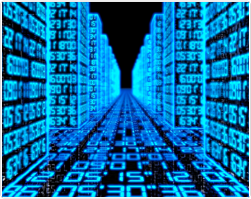 Data centers are the strategic focus of IT efforts to protect, optimize, and grow the organization. Network Dynamics offers infrastructure architecture and expertise that allows organizations to protect critical applications and confidential data, enhance data center operational efficiencies, and rapidly create new secure application environments to support new business processes.
Virtualization
Network Dynamics knows how to utilize it to virtualize your IT infrastructure. Virtualization enables today's computers to run multiple operating systems and applications, making your infrastructure simpler and more efficient. Applications get deployed faster, performance and availability increase, and operations become automated — resulting in IT that's easier to implement and less costly to own and manage.
Network Dynamics can help you cover your current hardware into a Virtualized Infrastructure is so you can create a more efficient and agile system tailor to your use in the cloud. You may also consider a virtual desktop infrastructure (VDI) environment, where your virtual machine images are created and maintained on a central server in your facilities.
Cybersecurity
We engineer and deploy end-to-end security systems to protect the important people, places, and things networking technology enables. The technology we use to enable that varies, but often features Physical Security products and solution sets – offering "engineered for the network" security. Customers are assured of best-in-class performance and reliability, seamless integration, and unparalleled support and quality.
PCI Compliance
A company processing, storing, or transmitting credit card numbers must be Payment Card Industry (PCI) Data Security Standard (DSS) [PCI DSS] compliant or they risk losing the ability to process credit card payments. PCI DSS was developed by credit card companies as a guideline to help organizations who process card payments to prevent credit card fraud, hacking, and various other security issues. Payment channels including retail (offline), mail/telephone, and e-commerce are required to attain and retain compliance. Network Dynamics will ensure your data is protected using PCI DSS to shield yourself from the following:
Fines up to $500,000 per incident
Loss of right to accept credit cards
Responsibility of financial losses
Web Hosting & E-commerce Solutions
Using the internet an effective channel to sell your products or services and Network Dynamics offers you a unique combination services to help you succeed. From web hosting, secure e-commerce servers, to off-the-shelf and custom designed applications — our expertise allows your business to reach new markets and better serve existing customers.
Find out how we can help