Assessments
Network Dynamics provides a full range of assessments to help companies determine exactly how well their networking is performing and what it needs to stay at its' peak performance. Learn more about all of our offerings and contact us to explore how we can help you.
RISC HealthCheck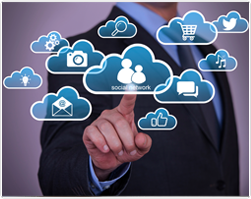 With a RISC HealthCheck you can find out just how healthy your network environment is while discovering what exactly is on you network. We can provide this assessment with minimal work from the end user and zero network downtime.
CloudScape
As more platforms move to the cloud, executives have increased thier ambitions to move their networks and applications to the cloud. It is now up to the IT department to find out if it feasible to move and Network Dynamics is here to help. With a CloudScape assessment we can help determine exactly what your company will need when/if you do move to the cloud.
Wireless Survey
Wireless is no longer a technology of the future it is mainstream now. Companies are quickly moving entirely to wireless networks. Network Dynamics will help plan your company's deployment. We assist with pre-deployment planning, placement and consulting. After deployment, we can come onsite and verify coverage, connection speeds, and any possible interference.
Next Generation Firewall (NGFW) Assessment
As attacks become more sophisticated and exploit a growing set of attack vectors, traditional defenses are no longer effective. It's more imperative than ever to find the right threat-centric security products, services, and solutions for your current environment. Cisco Next-Gen Firewalls deliver intelligent cybersecurity for the real world. With Network Dynamics you can take a Proof of Value (PoV) assessment to see if your network needs the Cisco Next-Gen Firewall